Filled with medical equipment destined for Bule Hora General Hospital, our shipping container is now passing Gibraltar. The plan is that it will arrive in Ethiopia on April 22.
At Bule Hora General Hospital, trauma surgeon Dr Anteneh Habtamu, along with her team, has already provided burn care to nearly 500 patients. Dr Habtamu began her training nearly six years ago, at MCM General Hospital in Addis Ababa. This training was made possible thanks to fantastic work by the Norwegian Children's Burn & Wound Care Foundation (CBWCF) that has been operating under the guidance of Dr Einar Eriksen for many years. CBWCF also financed the procurement of surgical equipment, that has been in use at the hospital in Bule Hora for two years now. As more and more patients are making their way to Bule Hora General Hospital for treatment, our shipment of equipment is badly needed!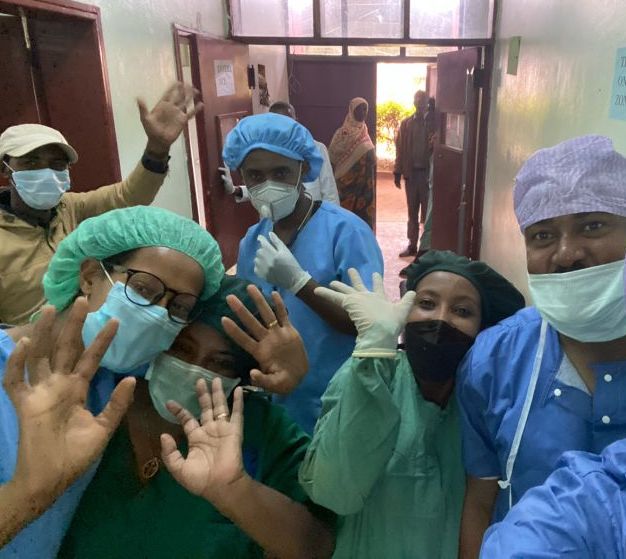 The next step in Bule Hora will be to build an entirely new burn center, complete with operating theaters, wound care rooms, rehabilitation wards, and more. Hopefully this project will be as successful as the one already in place in Arba Minch!